Chalet Casco Viejo
480.000€ (£ 421.200 approx.)
Ref.ATH-323387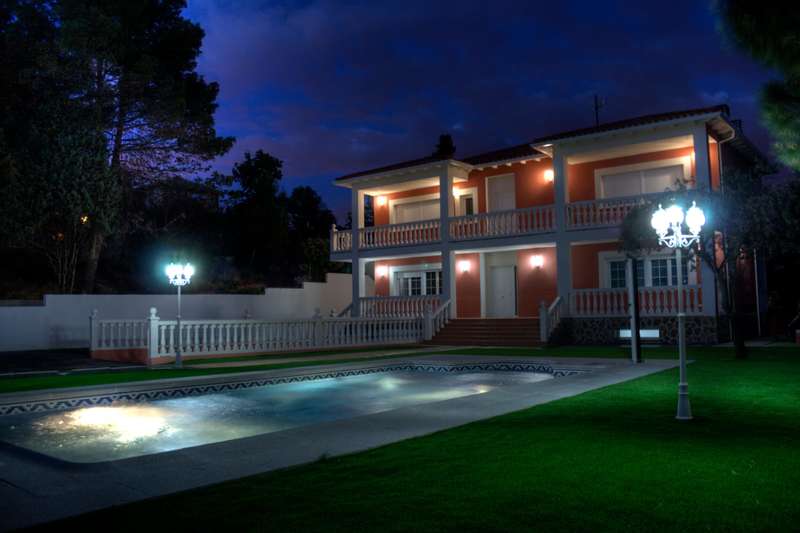 Size:440m² Bedroom/s:5 Baths:5
Reference:
323387,
Size:
440m²,
Usable size:
420m²,
Bedrooms:
5,
Bathrooms:
5,
Garage:
Private (5 Parking places),
Garage type:
Closed,
Swimming pool:
Private (10x5m.),
Built-in cupboards:
Yes,
Independent dining room:
Yes ,
Furnished kitchen:
Furnished with appliances,
Kitchen type:
Independent,
Suites:
1,
Terraces:
1 ,
Location:
Exterior,
Storage room:
Yes,
Basement:
Yes,
Hot water:
Individual,
Type hot water:
Natural gas,
Heating:
Individual,
Heating type:
Natural gas,
No. of floors:
2,
Emission efficiency value:
3kg/m2/año,
Consumption efficiency value:
3kg/m2/año,
Equipment:
Antenna, Satellite dish, Phone line, Internet, Refrigerator, Dishwasher, Oven, Microwave, , Water, Light, Gas, Barbecue, Chimney, hydromassage, Bathtub, Shower plate, Cellar, Porch.
AtHome Luxury Realty

,

C/Nivaria CC Sueño Azul local 19

,

Callao Salvaje.

637391719

https://www.athometenerife.com/
Documento elaborado por AtHome Luxury Realty con información de la propiedad para su compraventa, arrendamiento o traspaso. Con su aceptación, el destinatario se compromete a no copiarlo, reproducirlo o distribuirlo a terceros, ni total ni parcialmente, sin el consentimiento escrito de AtHome Luxury Realty, que declina expresamente toda la responsabilidad por las manifestaciones, expresas o implícitas, u omisiones, o por cualesquiera otras comunicaciones orales o escritas hechas a cualquier parte interesada. Esta información no constituye un valor contractual.